I will try to explain pendulum summons as best as I can in this topic. Some of my terminology may be inaccurate as there are some I do not know and name it whatever I feel makes the most sense and it is most likely to be called.
What are Pendulums?
Pendulums are cards that go into your main deck that can be used as either pendulum spell cards or monsters.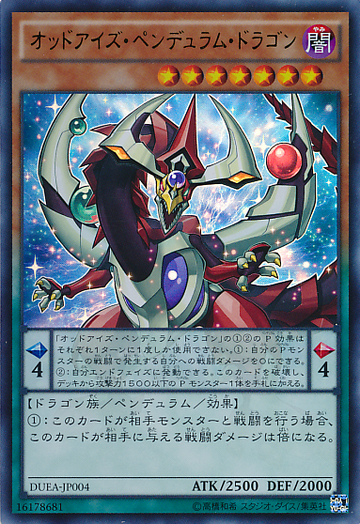 For when this card is a monster it gives the level and effect in the big box. For when it is a spell card it gives a smaller box and a number right below red and blue numbers. The box with text is the effect when it is considered a pendulum spell card and is in the pendulum zone. The number is the pendulum scale which we will discuss later in "How do you preform a Pendulum Summon?".
What are Pendulum Zones?
Pendulum Zone is the new type of "zone" in the game. Just like how we have monster card zones, field spell zones, and spell/trap zones, now we have pendulum zones. There are two on each player's field. As of now, only pendulum cards may be placed in the pendulum zones. When the pendulum card is placed in this zone it is considered a spell, and therefor is subject to be destoyed by cards like MST, Full House, and Twister.
How to Preform a Pendulum Summon
The requirement to pendulum summon is two pendulum cards in your pendulum zones (keep in mind at this time those cards get their pendulum effects but not their monster effects). Then once per turn you can special summon all the monsters in your hand that lie between the numbers in the pendulum scales. For example if your pendulum monsters have the scales 3 and 7, then you can special summon everything from your hand level 4-6, including pendulum monsters. This is an inherit special summon so it is not chainable.
*Note*This does not include Ritual Monsters
Why Are Pendulum Cards Sometimes in the Extra Deck?
When a pendulum card is sent from the field to the graveyard, it is instead placed into the extra deck, visable for everyone to see. This matters because when preforming a pendulum summon you can also use monsters that are in you extra deck.
I hope this helped all of you, and if it did not I encourage you to go onto Devpro and try it out yourself. It is MUCH simpler that it seems and will start to make sense when you are actually doing it.